Who We Are
At Security Smart Systems Inc., we're in the peace of mind business. Utilizing our decades of experience in the security industry, we are dedicated to keeping residential and commercial properties in Toronto and surrounding areas safe and secure with leading-edge technology. We use the most innovative military technology available today, and repurpose it for effective, yet affordable, residential or commercial use to prevent incidents, protect property, and progress operations.

PREVENT
We employ our preventative technology to minimize and stop threats before they pose a security issue.

PROTECT
Our advanced technology provides multiple barriers between you and security risks, ensuring your overall safety.

PROGRESS
Security Smart tracks new and ongoing threats to serve you better now and in the future.
Our comprehensive range of state-of-the-art security system products are designed to make you feel at ease. With our products, you'll know that your home or business is thoroughly protected. Whether you're a homeowner looking to secure your property with a customized security fence solution, or a business owner needing a top-to-bottom system equipped with radar, seismic technology, and early warning scanning, we can help with technology built around your needs, including:
Security Cameras
CCTV Systems
Access Control
Security Alarm Systems
And Other Customized Security Solutions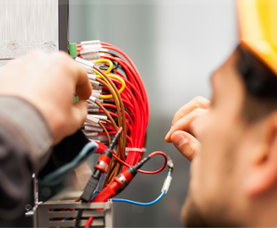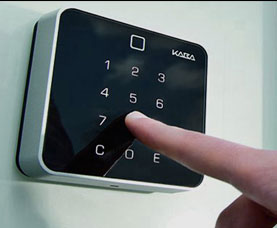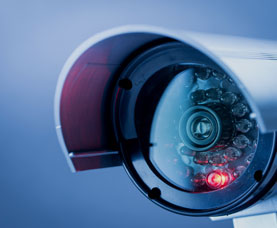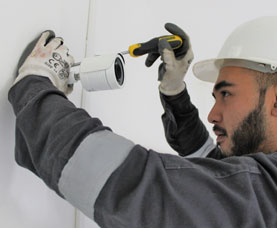 Top-to-Bottom Commercial Security Solutions
When running a business, the last thing you should have to worry about is the safety and security of your property and personnel. Security Smart Systems Inc. offers comprehensive risk assessment and technology consulting services to help point you in the right direction. With a proven track record of success providing in-depth security system consulting, let us put our decades of experience to work for you. When you choose the security specialists at Security Smart Systems Inc. to perform thorough security planning and design for your home or business, you're not getting an off-the-shelf solution. With us, you're collaborating with a security partner who is committed to the safety of your household or organization. Working with us, we'll facilitate the planning, design, and installation of a wide range of security systems.
Smart Fence and Perimeter Solutions
Hold intruders at bay with smart fence technology. Utilizing a combination of physical barrier and sophisticated surveillance technology, the smart fence and perimeter solutions at Security Smart Systems Inc. keep your property safe from unwanted visitors. We have the knowledge and expertise to fit your residential or commercial property with a robust perimeter control system. Our offerings include:
Security Smart C&C Management Software
Electonic Sensors
Mechanical Sensors
Passage Protection
Plug-n'-Play System CU-07
Smart Rigid Structures
Comprehensive Radar Systems
Security Smart Systems Inc. partners with Magos Systems to offer effective short, medium, and long-range radar. Cost-effective, energy efficient, and reliable, Magos Systems'  500m and 1000m radar solutions offer 360-degree surveillance and detection with a wide range of residential, commercial, and industrial applications. If you have an organization with a high regard for security, including airports, seaports, data centers, solar farms, rural agricultural farms, parking lots, and more, radar systems might fit the bill.
Complete Protection with Seismic Technology
With state-of-the-art seismic technology, if someone or something sets foot on your property, you'll know it. This incredible technology effectively converts vibrations in the ground caused by people, animals, vehicles, and other elements into a measurable electronic signal. The knowledgeable professionals at Security Smart Systems Inc. are experts in seismic technology and can help equip your property with the right seismic security product for your needs. Our offerings including easily deployable portable tactical kits, invisible perimeter systems, and reliable buried standalone detectors.
Tarantula Scanning and Early Warning Systems
If you need comprehensive the security of a large area, Tarantula provides the ideal solution. Specializing in laser scanning and early warning systems, we help homes and business defend themselves from unauthorized intruders with a complete system. Taratula products offer wide area coverage, the innate ability to warn against unauthorized area penetration, portability, simple operation via internet control, and weather proofing.
Your Trusted Security Team
With professionalism, diligence, and personalized care, the security specialists at Security Smart Systems Inc. are dedicated to ensuring the successful deployment of a protection system based strictly on your unique needs. The passionate crew of security professionals at Security Smart Systems Inc. is your go-to security team. When working with us, you can rest assured knowing that we'll see your vision through to the end; from the requirements gathering stage all the way to the full-scale deployment of a state-of-the-art security system. In today's fast paced world, security threats are at a all-time high. Ensure the safety of your home, your family, valuables, business property, and other things you hold dear with the peace of mind provided by an innovative security system. Get in touch with Security Smart Systems Inc. to learn more about our unique line of security products and in-depth risk assessment and technology consulting services.
Security When You Need it
Security Smart Systems is your personal protection system for yourself, your home and your loved ones. Call us 24/7 for the peace of mind you and your family deserve.
Email : office@securitysmartsystems.com
Address: UNIT #7 – 4646 DUFFERIN STREET, TORONTO, ON, M3H 5S4
Phone: +1 (647) 696-8700